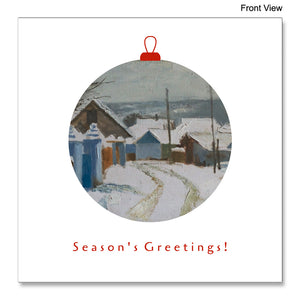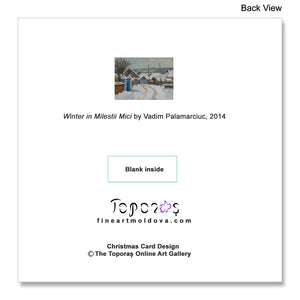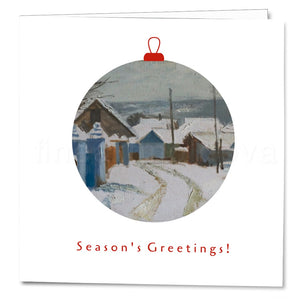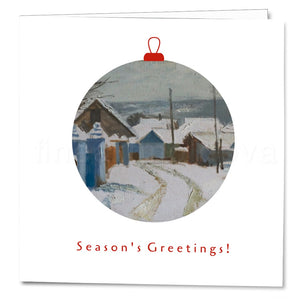 Vadim Palamarciuc
Winter in Mileștii Mici - Season's Greetings! - packs of 5 or 10
This Christmas Card was designed to give art lovers around the world a taste of Moldovan art. It features Vadim Palamarciuc's oil on canvas painting entitled Winter in Mileștii Mici, 2014.
__________
To enquire about prices and discuss shipping options please Contact Us. 
__________
Palamarciuc's artistic language is sincere, non-aggressive and post-traditional. His goal is to create happiness with his own hands, though it is not easy to navigate the terrain where human desires and emotions are found.
'As painters, I think we are always influenced, willingly or unwillingly, by everything happens around us', Palamarciuc says. 'Our surroundings first and foremost make us differ one from another.' 
__________
The artist's name, the title of the painting, and year are printed on the back of each card along with the Toporaş Online Art Gallery's logo. Blank inside.
The card is is blank inside. It is produced on digital printers using 300gsm acid and lignin free paper. It comes in packs of 5 or 10 cards, each with a white envelope.
Each card 13.5 x 13.5 cm.
Shipping within one business day of the order date.
The watermark will not be printed on the card.