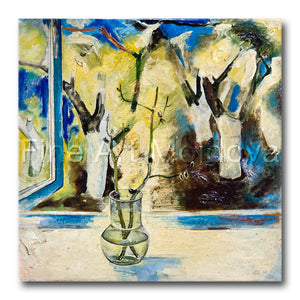 Gheorghe Munteanu
Renaissance
This is an original painting.
Artist: Gheorghe Munteanu
Year: 1994
Medium: Oil on Canvas
Size: 70 x 70 cm
_______________
To enquire about price and discuss shipping options please Contact Us. 
_______________
The painting comes with two hardcover albums: a collection of Gheorghe Munteanu's paintings and a presentation of the work of his best students.
To buy the albums separately please check here.