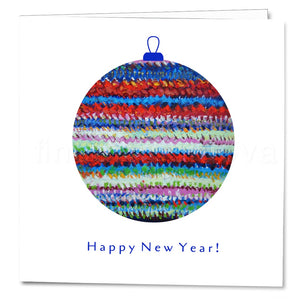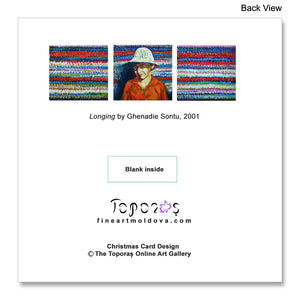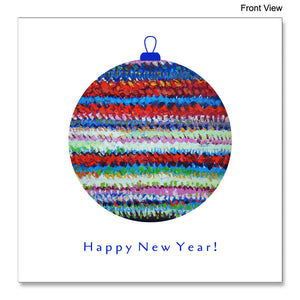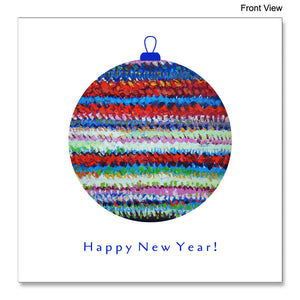 Ghenadie Şonţu
Longing - Happy New Year! - packs of 5 or 10
This Christmas Card was designed to give art lovers around the world a taste of Moldovan art. It features Grenade Șonțu's oil on canvas painting entitled Longing, 2001.
__________
To enquire about prices and discuss shipping options please Contact Us. 
__________
Ghenadie Şonţu is a Moldovan artist who stays faithful to contemporary realism in order to provide messages understandable by everyone. His interpretative method of presenting various objects places meaning-making images of human actors at the centre of his artistic vision.
His works reflect not just portraits, still lifes or landscapes, but stories -- and these stories usually belong to someone.
__________
The artist's name, the title of the painting, and year are printed on the back of each card along with the Toporaş Online Art Gallery's logo. Blank inside.
The card is produced on digital printers using 300gsm acid and lignin free paper. It is blank inside. It comes in packs of 5 or 10 cards, each with a white or ivory envelope.
Each card 13.5 x 13.5 cm.
Shipping within one business day of the order date.
The watermark will not be printed on the card.