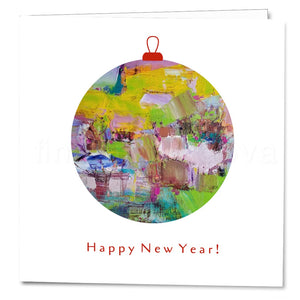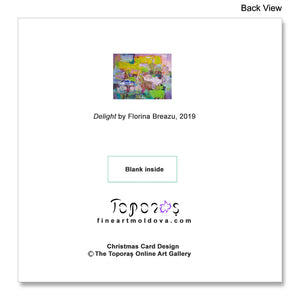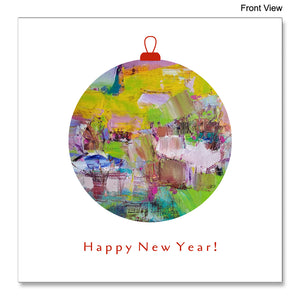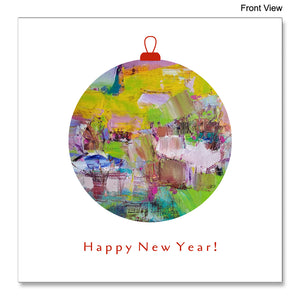 Florina Breazu
Delight - Happy New Year! - packs of 5 or 10
This Christmas Card was designed to give art lovers around the world a taste of Moldovan art. It features Florina Breazu's oil on canvas painting entitled Delight, 2019.
__________
To enquire about prices and discuss shipping options please Contact Us. 
__________
Breazu's abstract expressionism captivates with startling colours and unordinary shades of light that produce at first blush sensations of warmth and cold, closeness and distance.  At the next stage, her gestural paintwork offers the spectator meanings evoked by her avant-garde style.
'Abstract painting is a form of my freedom. It allows me to discover different realities in my inner life, in its cognitive or intuitive spaces, rather than reproducing the visible reality,' says the artist. 'It is like a flight. It is me without any restriction.' 
__________
The artist's name, the title of the painting, and year are printed on the back of each card along with the Toporaş Online Art Gallery's logo. Blank inside.
The card is produced on digital printers using 300gsm acid and lignin free paper. It is blank inside. It comes in packs of 5 or 10 cards, each with a white or ivory envelope.
Each card 13.5 x 13.5 cm.
Shipping within one business day of the order date.
The watermark will not be printed on the card.
To enquire about the original work please send us a message here