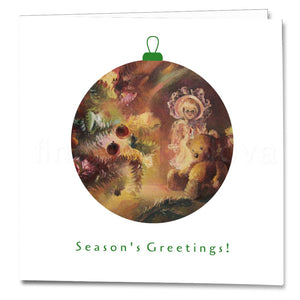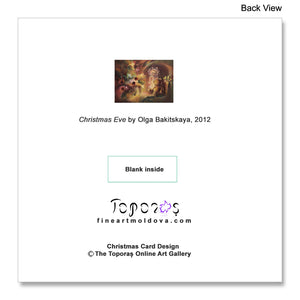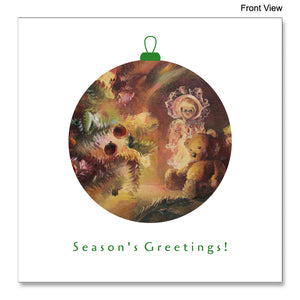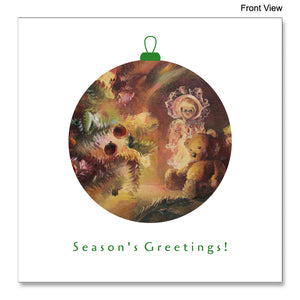 Olga Bakitskaya
Christmas Eve - Season's Greetings! - packs of 5 or 10
This Christmas Card was designed to give art lovers around the world a taste of Moldovan art. It features Olga Bakitskaya's oil on canvas painting entitled Christmas Eve, 2012.
__________
To enquire about prices and discuss shipping options please Contact Us. 
__________
Bakitskaya is devoted to the associative-romantic realism. Her work is a continuous reflection of her feelings and thoughts. Her artistic language is easily perceived by viewers who are ready to reinterpret what they see.
The characters painted are extraverts and introverts, not unequivocal, totem, fetish, Christianised. They represent different civilisations, historical periods and beliefs: from European culture to that of the East, from primitive cultures to civilised, from the Bible to pre-pagan.
__________
The artist's name, the title of the painting, and year are printed on the back of each card along with the Toporaş Online Art Gallery's logo. Blank inside.
The card is produced on digital printers using 300gsm acid and lignin free paper. It is blank inside. It comes in packs of 5 or 10 cards, each with a white or ivory envelope.
Each card 13.5 x 13.5 cm.
Shipping within one business day of the order date.
The watermark will not be printed on the card.