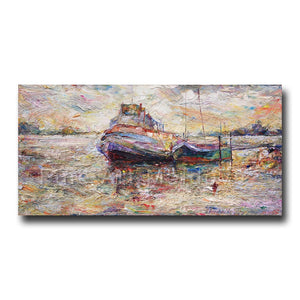 Gheorghe Lisiţa
Boats on Wisla River
This is an original painting.
Artist: Gheorghe Lisița
Year: 2016
Medium: Oil on Canvas
Size: 42 x 84 cm
___________________
Please note that the shipping costs are not included in the price. If you don't use your own shipping, we are happy to quote and organize it for you. FREE delivery within London for a limited time only.