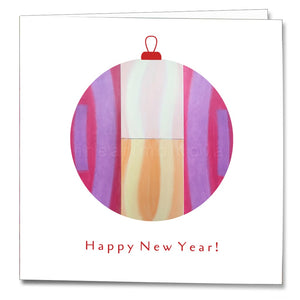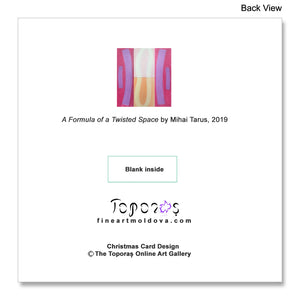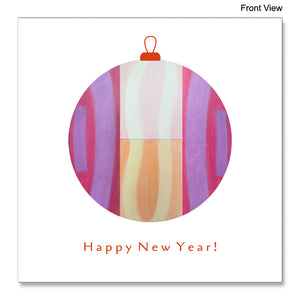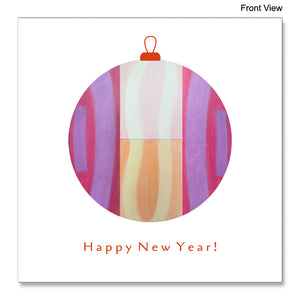 Mihai Ţăruş
A Formula of a Twisted Space - Happy New Year! - packs of 5 or 10
This Christmas Card was designed to give art lovers around the world a taste of Moldovan art. It features Mihai Ţăruş' oil on canvas painting entitled A Formula of a Twisted Space.
__________
To enquire about prices and discuss shipping options please Contact Us. 
__________
Ţăruş takes great interest in presenting time in a non-traditional perspective, one that brings space towards us and gives us the formula of depth. This is a concept that helps him concentrate on something specific each time he paints.
Everything the artist does is meant to express his understanding of reality.
__________
The artist's name and the title of the painting are printed on the back of each card along with the Toporaş Online Art Gallery's logo. Blank inside.
The card is produced on digital printers using 300gsm acid and lignin free paper. It is blank inside. It comes in packs of 5 or 10 cards, each with a white or ivory envelope.
Each card 13.5 x 13.5 cm.
Shipping within one business day of the order date.
The watermark will not be printed on the card.